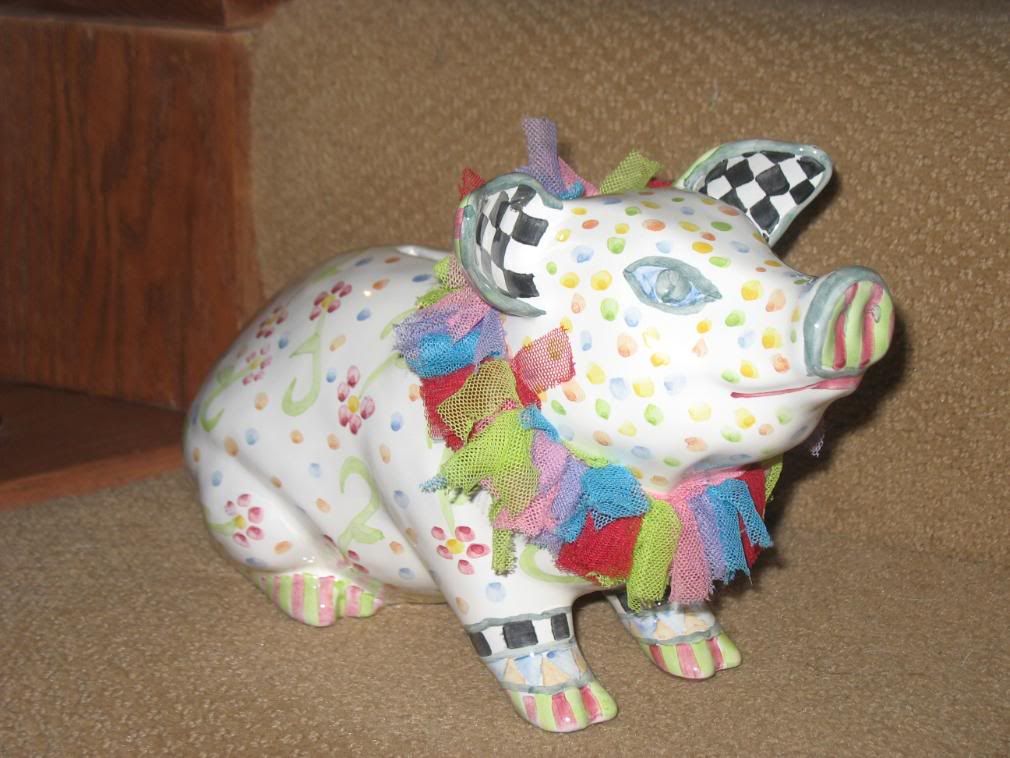 Little sister got this little lover for her birthday. Aunt Lo collects this McKenzie Childs stuff. When I was picking up a gift for her, I fell in love with this little girl. This pig was absolutely a gift...given with love...but it is "$ome Pig" too.

I know I say that every pig is my favorite...but seriously...I L.O.V.E this one!

So...no one wants to fess up to their collections?? Melissa...when you figure out how to make that $$ collections thing work, let me know.

*********************************

I believe that JB's new C-PAP machine has saved our marriage! I can't even hear him anymore...no snoring...Woo Hoo...sleep. I am so impressed with the changes in him, he's happier, more rested, and less forgetful. It's amazing! I was thinking that I'd go have a sleep study done...afterall, I do wake up tired every morning. I just don't want to get out of bed. I am not sleeping well and I'm just tired of being tired. While he's supportive, JB did laugh when I told him my boss suggested my sleeping problem was related to a machine. He said, if I'd just shut off this dang computer before 2:00 am every morning, maybe I'd get some sleep. Novel idea.