We took the kids to the zoo today. I wanted to post a couple of quick pictures from the trip. My colors are a little off...I am still working on learning how to balance things. I may have very colorful pictures for a while...LOL...at least until I figure out what I'm doing.

This first shot is one I'll always remember. This was DoriGrace's first real trip to the zoo...I think she's been asleep the other times we've gone. Anyway, she spend the ENTIRE day waving at EVERY animal she saw and say, "Hi...Hi....Hi!" It was precious!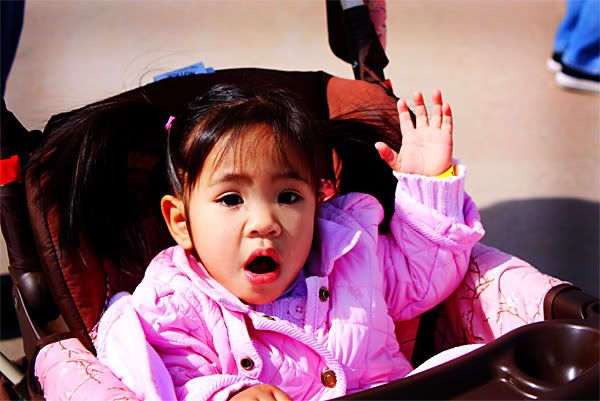 I also love these shots of our little daredevil. She is fearless and loves the slide. I love the Pippy-esque ponytails.




Finally, an experience in sepia. Our big boy spent the entire day with our point and shoot in his hand. He is about as interested in photography as I am and loves scrapbooking his images in Elements. This is my favorite shot of WB today.




Have a great week!

p.s. Even if the color is off, at least I have now mastered sharpening and saving for the web, and increasing the size! Yea! No more tiny pictures!!!