It has been SO long since I've updated this thing...I'm at a loss of where to begin.

Let's see...

On Christmas Eve, in addition to joining the rest of the world in celebration, we expanded our party by observing the one year anniversary of DoriGrace joining our ranks. If you recall our nightmarish trek through the holiday masses on Christmas Eve last year in Saigon, you will appreciate our gift to little sister.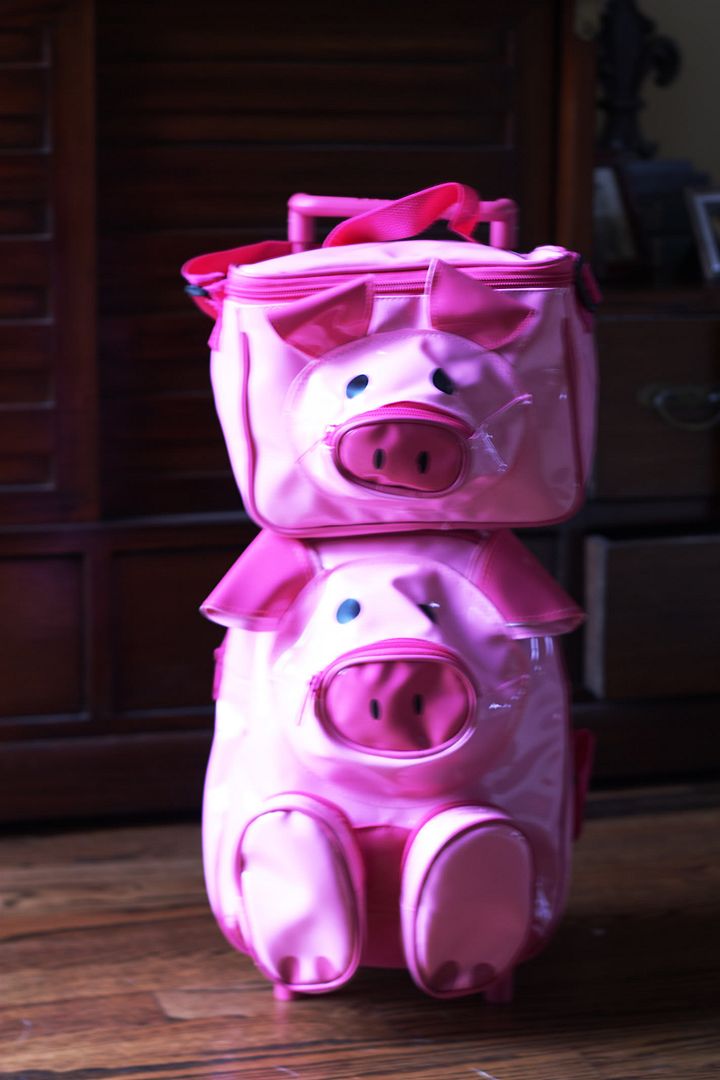 Piggy Luggage...just her size, just her color, just her animal...just perfect. (Even if my picture is blurry!)

We had a wonderful Christmas with friends and family. Of course, my plans of a "scaled down" Christmas went out the window as I looked at our barren tree two days before Christmas and had a brief meltdown. I hit the road to the mall and after a few hours of power shopping and wrapping, I felt much, much better. (They're only young for a little while....right?) Among their favorite gifts:




GH - World Tour




Little Pink Car

We packed the car and headed to Tulsa the weekend after Christmas to celebrate with my family. Here's a great picture of my folks getting ready for presents!




I should also explain that in our family a successful Christmas experience is measured by how many times we can make PaPa (my dad) cry. He's such a tender-hearted guy, especially after a few Christmas toddies, and he's often overwhelmed by the family, the babies, the babies that aren't babies anymore, holiday memories of his parents, etc, and he's evolved into an unparalleled Christmas Crier! It only takes a hint of nostalgia, the element of surprise, and the fact that everyone in the room is lurking, just waiting for the tears!

We had a three-banger this year! PaPa cried three times while we were opening presents!

What success! Without going into too much detail, he unwrapped a box that had be recycled from over twenty years ago (how does that happen???) that had a hand written note from our dear old Aunt Jewell. That was one. DoriGrace received a wooden step stool from her Uncle Big in the same patten and style that my Grandpa Walker has made for every child in our family while he was alive. It marked the continuation of a 45 year family tradition, and more importantly, provided PaPa with wonderful memories of his father. It was good enough for number two.

We must all be getting old (or having too much to drink) these days, as my sibling and I joined in the last crying episode! Niece Erin made us all CD's of her music and when we popped it in the player to hear "Silent Night", well, there wasn't a dry eye. I wish I were technical enough to post it here, it was simply beautiful.

*********************************

Post holiday updates:

WB had his tonsils out and he's a healing rock star. All is well now.

Little sister had her first trip to the ER on Dec. 27th. High fever. She had Rosiola. All is well now.

The Christmas tree is FINALLY down. All is WELL!!!

The Booths are happy, healthy, and have much to be thankful for...again and still.